So you want to become an Accessibility Testing Consultant?
Posted by Andrew Baird, on 25th April 2020, in Accessibility
You've chosen a good field to specialise in. Digital Accessibility awareness is growing and legislation on Digital Accessibility is toughening up around the world. There is a corresponding growth in demand for well trained and experienced Accessibility testing consultants. Accessibility testing also makes a real difference to the lives of millions of people - those living with disabilities, and those without, by ensuring websites and apps work better for all of us.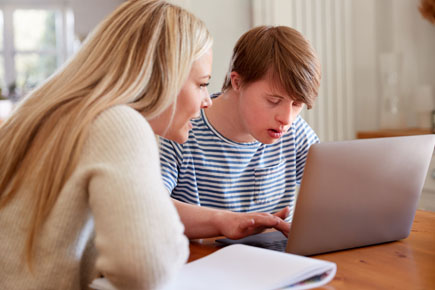 Making websites and mobile apps accessible is legally required. But awareness is also growing that good accessibility means better design which makes it easier for people with temporary disabilities or even without any disabilities, to access data and to complete purchases online.
There are no university courses in the UK specifically for accessibility so how do you become an accessibility consultant and how do you make money out of it?
Test Partners is a Tier One UK Accessibility Consultancy, and works with central and local government, S&P 500, FTSE 100 and SME companies, to ensure they stay within the law and to affirm their corporate social responsibilities. Test Partners conduct accessibility audits of websites and mobile apps and provide training on accessibility. They're well placed to provide advice to budding accessibility testing consultants.
Steve Green, MD of Test Partners and an expert accessibility consultant since 2001 says "Two words; learn and practise – then repeat. As web technologies evolve, accessibility consultants need to keep up with them in order to know how websites are being built. But absolutely key, is knowing exactly how people with disabilities actually use the web. Unless you have a thorough understanding of how disabled people use assistive technologies, you will be assessing websites incorrectly or not to sufficient depth".
The basic primary skills needed are HTML, CSS and JavaScript. These enable you to understand how webpages are constructed. You then need a good working familiarity with the WAI/WCAG (Web Accessibility Initiative/Web Content Accessibility Guidelines) success criteria list as this is the most often cited technical checklist. As you get more experienced, you'll find you need to know mobile build technologies such as XCode, Swift and Objective-C. You also need to be up to the standard of a native user on assistive technologies used by people with disabilities such as JAWS, NVDA, Voiceover, Talkback, ZoomText and Dragon.
Udemy is a great place to start for online courses such as HTML. Sign up and save your preferences as they often run discount days where courses sell for 10% of the normal list price.
There are soft skills too. Communication – both verbal and written are essential. When you conduct an accessibility audit, it's very likely you'll be highlighting issues and errors to developers who've put weeks of work in. You will need to learn how to positively criticise. It's also highly desirable to get experience running user sessions – moderating observed tasks by people with disabilities.
Although there are tools to assist accessibility testing, 60% of the WCAG success criteria have a subjective element which require manual analysis that the current generation of tools just can't deliver.
Test Partners run training programmes on accessibility. These are bespoke and tailored to the candidates, so can be pitched at entry or 'awareness' level right through to detailed courses. If you intend to become an Accessibility Consultant, bear in mind that you will need extensive experience as well as thorough training. It's a good path to make contact with accessibility companies for intern opportunities and to join in the online discussion groups and forums.
What's the pay?
A freelance consultant with 2 years' experience can expect to get £250-400/day, and more experienced consultants can charge up to £800/day. In full-time roles, jobs start at £20,000 per year and can go up to £60,000+ per year.
Is there career progression?
The professional body is the IAAP (International Association of Accessibility Professionals) who publicise Accessibility and encourage certification. It's a relatively new organisation and there are still under 2000 members worldwide, however numbers are growing and they have implemented a professional development framework. It will become increasingly important to hold an IAAP certification in future years.
Good luck – and we'd like to hear from you if you're interested in a career in Accessibility.