Accessibility Regulations – What You Need to Know
Posted by Andrew Baird, on 15th July 2020, in Accessibility
The law on website accessibility is being progressively tightened. The final deadline for compliance for websites is 23rd September this year, 2020.
These are the key issues
All UK Public Sector websites are subject to the accessibility regulations
Regulations are in force now for new websites, built since September 2018
Websites that predate September 2018 have until 23rd September 2020 to comply
Mobile applications will need to comply with regulations from June 2021
Compliance with the regulations requires a published accessibility statement.
Compliance covers all material published on websites, including office document formats and PDFs
Enforcement
The Government Digital Service (GDS) is tasked with monitoring and enforcing. They will look at a sample of websites and apps, chosen by impact (based on how many people a non-compliant website would affect) and on known problems (based on complaints). Non-compliant websites and apps will be reported by the GDS to the Equality and Human Rights Commission (EHRC) for enforcement.
Failure to comply with the regulations is also a failure to make 'reasonable adjustments' under the Equality Act.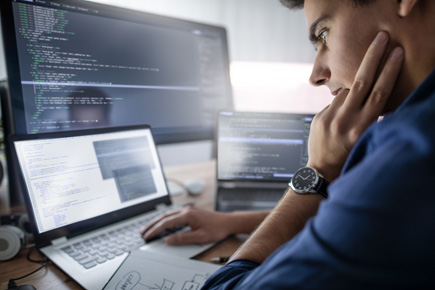 Reporting accessibility issues on public sector websites
Users who have difficulties with a public sector website are encouraged to complain directly. The website's accessibility statement should provide a route to request information in alternative formats and provide a way to formally report problems. If neither route is satisfactory, users can escalate issues by contacting the Equality Advisory Support Service (EASS).
Which websites are covered?
All websites and apps produced by public sector institutions are in scope. The regulations cover publicly facing websites as well as internal intranets. The regulations include downloadable material, such as PDF documents. Material and content provided by a third party is also in scope, if it has been bought, controlled or commissioned by a public sector body.
If a public sector institution has more than one website, all are covered, separately.
What is Public Sector?
Public Sector organisations are Central and Local Government organisations and institutions that are mostly financed by public funding. Colleges and Universities are included as they are mostly funded publicly. Nurseries, Primary and Secondary schools are mostly exempt (some services provided by them may be covered), but they still need to publish an Accessibility Statement on their websites. Other organisations, such as charities, that have significant public funding are included.
Accessibility Standards
Websites are assessed against the WCAG 2.1 (Level AA) Success Criteria. All relevant criteria need to pass for complete accessibility.
Disproportionate Burden
A public sector organisation can claim a 'disproportionate burden' dispensation, if the necessary changes to make their website accessible are too difficult or too expensive. However, institutions are advised against citing a lack of time or knowledge as an excuse. The rules can be nuanced, so see the full explanation of disproportionate burden in our other article.
What to do now
Test Partners is currently working with a number of public sector organisations to help them meet the regulations. Talk to us for any help, advice or assessment requirements.
Regulations aren't the only reason why you should make accessible websites. There are also moral, ethical and business reasons - see our previous blog "Why make websites accessible?"